The year of 2015 gave the world many things in different aspects which will continue to evolve and form new tendencies. As mobile app developers, it is important for us to know which are the trends in the sector. Exploring consumer needs guides us in the right direction when moving forward. But not always what consumers need is what is trendy on the market. This is why it is necessary to check the upward movements in mobile app industry.
Here are some mobile app trends that will dominate 2016:
IoT is the network that allows communication between smartphones, TVs, cars and other physical objects or "things" through mobile apps. This is an year-on-year trend, which will continue to develop and improve, putting the mobile app development in the center. We will witness new types of apps with more functionalities. Smart cars, smart refrigerators and even smart homes will make a new smart world, in which everyone will live their smart life. Sooner or later, the Internet of things will be the largest device market in the world.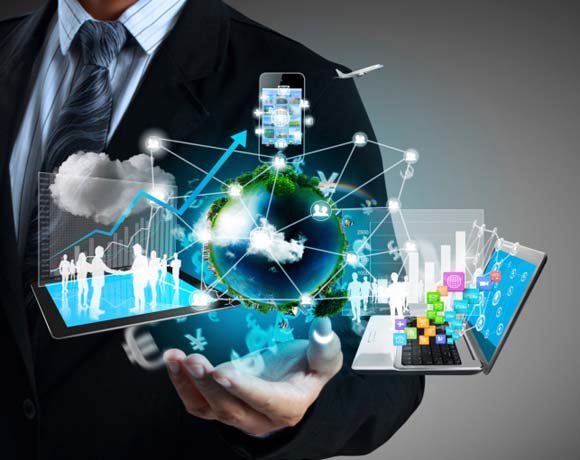 Why should we write what we want when we can just say it to the smartphone? Voice commands are implemented in so many apps that sooner they will be more usable than keyword queries. The translation in different languages will make them even more internationally used.
It's not surprising that mobile health apps are on the list. As Forbes states "In 2016, users will trust health apps more than their doctors". One of the best apps recommended by doctors is Weight Watchers Mobile app for healthier and more active life. Drug companies create apps to connect with their customers, and doctors need to do the same. Insurance companies will also start to use such type of apps to gather health data for customers. These changes will decrease healthcare costs as a whole. For instance, a group of youths has created an app, called My Child, which tells you about your child's growth and screens developmental disorders. Such kind of app definitely can saves you money and be of a great help.
Beacons are relatively new technology which is based on BLE (Bluetooth Low Energy). The technology have been fully adopted by iOS and Google Android. Beacons can be useful in many aspects, especially in marketing field. An interesting example for proximity marketing (the one using beacons) is the beacon implementation in Rubens art museum in Antwerp, Belgium, which is trying to enhance the visitor experience. Also, it is a profitable technology for retailers, because they can use it in their stores to inform customers for discounts and track customer movements. The technology can also facilitate the business processes. Japan Airlines gave its staff smartphones allowing the company to locate staff members and assign specific tasks to them. As a whole, beacon services will introduce a new range of possibilities, which are worthy to be seen.
Mobile apps have significant importance for the business, too. They can support the business process in an effective way and make employees more productive. Most of the business apps target easier collaboration between teams but there are also apps which are specific for the tasks which employees do. For example, InVision is specifically for designers and design communication. Apps, which helps for business trips and meetings, are also trendy. Only Apple and IBM deliver more than 100 business apps and this number will continue to rise in 2016.
As everything else, the payment system is bearing significant changes, too. Digital mobile payment providers are trying to get their way through and now new apps such as Android Pay and Wal-Mart's CurrentC are expected to be launched this year. A lot of banks, large retailers and payment processors in USA already accepted the technology. Mobile wallets can also prevent fraud, which is a big advantage. Although financial transactions will become easier and safer, there is always the concern if this will be enough to convince all consumers to change their traditional behaviour. That is why the role of retailers will be critical to getting more people to pay with their phones. Even though the use of mobile wallets will increase considerably in 2016.
The fingerprint technology, which is adopted long time ago to secure laboratories and important data is now available for smartphones. Some smartphone makers like Samsung have built fingerprint scanning into their phones, Apple released their fingerprint recognition feature Touch ID and the new version of Android – Marshmallow 6.0, also has the function fingerprint scanning. This is another step made in security updating and it is more than clear that fingerprint scanning will become a trend among people of all ages.
Mobile shopping is not something new but it will continue to rise in 2016. New apps for shopping will be made and more people will use them. One proof for that is that the number of mobile users is now greater than the number of desktop users. The range of goods and services purchased through mobile apps will also continue to grow and soon there will be nothing that you can not afford it through your phone.
Mobile app development is one of the key features of our future. Mobile apps are all around us and the truth is they will continue to develop in every aspect we know and beyond. The one thing that remains unchanged is our curiosity about the future.